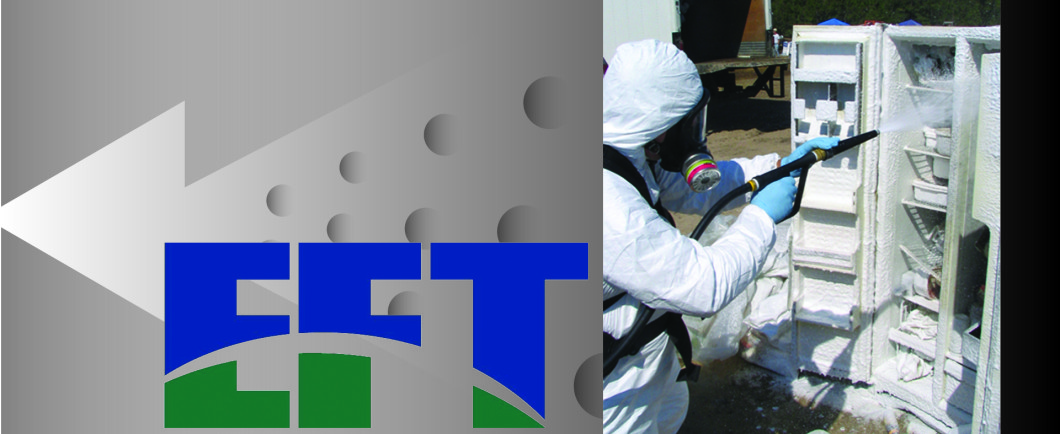 EasyDECON has been listed on the EPA List N for Products with Emerging Viral Pathogens AND Human Coronavirus claims for use against SARS-CoV-2.
---
Originally created by Sandia National Laboratories under a grant from the US Department of Energy, Sandia's decontamination formula, DF200, was designed as a full-spectrum solution for chemical and biological decontamination. Original Sandia licensee and Intelagard subsidiary, Envirofoam Technologies (EFT), manufactures its EPA registered (Part 1 No. 74436-1, Part 2 No. 74436-2) EasyDECON DF200, a commercial version of this formula.  EasyDECON DF200 is the only licensed DF200 formula on the market that has undergone more than a decade of successful government testing directed at validating that component blends are to specifications, and that product performance is consistently reliable. Over the last fifteen years, EFT/Intelagard and EasyDECON DF200 have successfully undergone numerous independent audits, site inspections and extensive testing to verify that EasyDECON DF200 strictly adheres to Sandia and US Military quality standards. Blend specific testing performed includes blend testing, product safety testing, material compatibility testing, biodegradability testing, shelf life testing, dermal and inhalation testing, EPA panel testing, and Government live agent testing against numerous chemical and biological weapons of mass destruction. EasyDECON DF200 can be counted on to supply proven results. All test results of EasyDECON DF200 have demonstrated consistent quality and product effectiveness. In use by the United States military for many years, EasyDECON DF200 has the following Military National Stock Numbers:
5 gallon kit (NSN) 6850-01-501-1044
100 gallon drum kit (NSN) 6850-01-501-1018
500 gallon tote kit (NSN) 6850-01-510-2820
EasyDECON DF200 is especially effective when dispersed as
Compressed Air Foam
by Intelagard systems. In fact, Sandia National Laboratories chose the Intelagard Macaw® Backpack to demonstrate the properties of DF200 when applied as a foam as seen in this video.
More than a decade of testing has proven EasyDECON DF200 to be effective against:
Biohazards (Bacteria, Spores and Viruses)
Aspergillis Niger
Avian Flu H5N8
Avian Flu H5N1
Bacillus Anthracis (Anthrax)
Bovind Coronavirus
Candida Bombicola
Cholera
Citrus Canker
Clostridium Botulinum
Staphyloccus Ssp.
Erwinia Herbicola
Escherichia Coli (E.coli)
Feline Calicivirus
Foot & Mouth (FMD)
Hepatitis A (HAV)
HIV Type 1
Influenza A
Listeria Monocytogenes
Mycobacterium Bovis
Norovirus
Penicillium Digitatum
Tuleremia
Plague – Y. Pestis
Pseudomonas A.
Pseudomonas F.
Rhinovirus – Mult. strains
Ricin Toxin
Salmonella Enterica
Salmonella Choleraesuis
SEB (Staph Toxin)
Staph A (MRSA)
Smallpox
Yellow Fever Virus
Chemical Weapons
G-Series Nerve Agents (GA, GB, GD)
Mustard Agent (H, HD)
Also Effective Against
Mycotoxins
Organophosphates (i.e. pesticides)
Mold & Mildew
Biomasses
Capsaisin (Pepper Spray)
EasyDECON DF200 has been successfully tested at the following facilities:
Independent Laboratory Testing
Batelle Research Institute (MRMC & MREF) – Live Agent
ABC Laboratories
MicroBio Test, Inc. – Live Agent
Tox Monitor Laboratories, Inc.
National Jewish Medical & Research Center
IIT Research Institute – Live Agent
Kansas State University – Live Agent
Rice University – Live Agent
TNO Prins (Netherlands) – Live Agent
Vizon SciTec
United States Government Testing
Edgewood Chemical & Biological Center (ECBC) – Live Agent
U.S. Army Soldier and Biological Chemical Command (SBCCOM)
Central Command Urgent Needs Requirement Testing – Live Agent
US Army RDE Command
US Marine Corps Systems Command (MARCORSYSCOM) – Live Agent
Sandia National Laboratories
US Department of Agriculture
US Environmental Protection Agency
Naval Surface Warfare Center (NAVSEA Dahlgren Division)
West Desert Test Center (Dugway Proving Grounds)
The Defense Advanced Research Projects Agency (DARPA) – Live Agent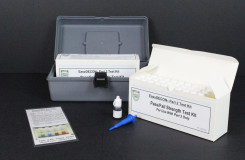 The
EasyDECON DF200 Part 2 Test Kit
(PN 200-9060) is easy to use and provides a rapid, visual indication of Part 2 stability. This kit includes 60 sample test sets. (NSN) 6850-01-530-4127
---